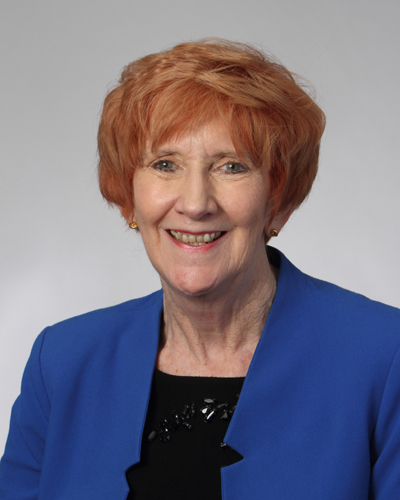 Myrna Keplinger
Business Development
Myrna has spent 35 plus years in the title industry. She was the Principal and a founding member of The Settlement Group, Inc. Founded in January 2000, Myrna and TSG have spent 19 years ensuring that Virginia real estate transactions are conducted professionally and courteously, that all terms of the real estate contract are met, and that all issues of title involved in the transaction are accurately reflected or resolved. The Settlement Group, Inc., was acquired in June 2019 by Community Title Network.
She loves the title industry and believes that there is something new to learn every day. Myrna is a great supporter of Virginia Land Title Association, (VLTA) has served on committees and was the President of VLTA during 2014-2015. She is also a member of the American Land Title Association. Myrna was presented with the Virginia Land Title Distinguished Service Award in October 2019.
Originally from Kansas, Myrna donned her Ruby slippers, packed up her extensive Mickey Mouse watch collection, and followed the yellow brick road all the way to Virginia. She and her husband of 51 years, Steve, enjoy everything about Virginia, from hiking in the Shenandoah to strolling along the Boardwalk in Virginia Beach, Myrna feels very blessed to have 4 wonderful children, 6 grandkids and 3 great-grandchildren.
---
Contact Information