Compliance with ALTA Best Practices
We are independently certified that we meet and/or exceed ALTA Best Practices and proud to be one of only a few title agencies in the region that has been independently certified to such a high standard after a rigorous inspection.
What Does Being Certified As Compliant Mean For Consumers, Realtors and Lenders?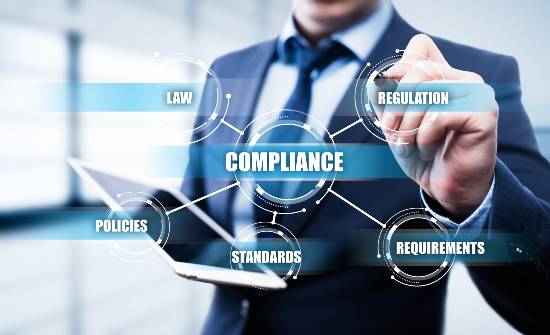 Our being certified as compliant means that all parties and stakeholders in settlements that we perform have significantly higher assurances that we perform our role in all aspects of the transaction to the highest standards as set out by the American Land Title Association (ALTA) Best Practices.
Certification means, after rigorous inspection by a third party, we are proven to be able to offer:
Higher level of proactive customer service
Higher level of protection of funds
Higher level of protection of consumer data
More responsiveness to customer concerns
Fraud Protection
Protect Your Money from Wire Fraud Schemes and Mortgage Closing Scams
Beware- Phishing and Wire fraud Schemes are on the rise in electronic commerce. These schemes exist in the real estate world as well.
This American Land Title Association video highlights some tips on how to ensure your transfer of funds can be protected
Watch out for email phishing scams. The scams target homebuyers [and borrowers] who are nearing the closing date on their mortgage loan. The scammers attempt to steal the homebuyer's closing funds—for example, their down payment and closing costs—by sending the homebuyer an email posing as the homebuyer's real estate agent or settlement agent (title company, escrow officer, or attorney) [or even the loan officer]. The email falsely claims there has been a last-minute change in the closing process or that the wiring instructions have changed. It instructs the homebuyer to wire or otherwise electronically transmit the closing funds to a different account that the scammers control.
We encourage consumers to exercise vigilance and caution to proactively guard against these scams. Below are some tips, including tips from the FTC, Financial Crimes Enforcement Network (FinCEN ), and the FBI, to help you protect yourself against these types of phishing scams and take action if you are a victim.
If you receive an email requesting that you send money in connection with the closing, even if it's from a familiar source, STOP. Call your real estate or settlement agent to discuss. Do NOT use phone numbers or links in the email.
Don't email financial information unless you use a secure portal. If you fail to use a secure email portal, email is not a secure way to send financial information.
Before sending any wire transfer, ask your bank for help identifying any red flags in the wiring instructions. Red flags include potential discrepancies between the account name and the name of the intended beneficiary (i.e., your real estate or settlement agent). Your bank may also be able to compare the receiving account number to account numbers identified in past consumer complaints as the destination of fraudulent transactions.
Confirm receipt of the wire transfer with your settlement agent immediately after the wire was transmitted. If you or another entity involved in the closing suspect a problem, report it to law enforcement and your bank as soon as possible to increase your likelihood of recovering the money.
Excerpted from the Consumer Financial Protection Bureau website July 7, 2017 From: https://www.consumerfinance.gov/about-us/blog/mortgage-closing-scams-how-protect-yourself-and-your-closing-funds/
Best Practices
The Community Title Network family of companies proudly complies with ALTA's best practices and is officially certified by Total Trust Accounting, a certified public accounting and consulting firm recognized as the, a certified public accounting and consulting firm recognized as a provider offering ALTA Best Practices. The Community Title Network family of companies has implemented ALTA's Best Practices to ensure lenders and consumers are protected to ensure they have the most positive real estate settlement experience.
Below are the standards that we meet and/or exceed as a company as recommended by ALTA:
Pillar 1: "Establish and Maintain Current Licenses(s) As Required to Conduct the Business of Title Insurance and Settlement Services."
COMMUNITY TITLE NETWORK maintains required licenses in each state of operation.
COMMUNITY TITLE NETWORK maintains all local business licenses.
COMMUNITY TITLE NETWORK is an active member of ALTA and utilizes all ALTA forms.
Pillar 2: "Adopt and Maintain Appropriate Written Procedures and Controls for Escrow Trust Accounts Allowing For Electronic Verification of Reconciliation."
All bank accounts are maintained at federally insured financial institutions.
All employees must pass a background and credit check at hire. Employees with access to escrow funds undergo a yearly credit check.
COMMUNITY TITLE NETWORK utilizes positive pay, automatic clearing house block, and international wire blocks.
Pillar 3: "Adopt and Maintain a Written Privacy and Information Security Program to Protect Non-Public Personal Information as Required By Local, State and Federal Law."
COMMUNITY TITLE NETWORK enforces the "Clean Desk" policy.
COMMUNITY TITLE NETWORK uses encrypted email when transmitting Non-Public Information.
In the event of an emergency, COMMUNITY TITLE NETWORK has developed a disaster recovery plan to protect the consumer.
Pillar 4: "Adopt Standard Real Estate Settlement Procedures and Policies to Help Ensure Compliance With Federal and State Consumer Financial Laws as Applicable to the Settlement Process."
COMMUNITY TITLE NETWORK utilizes underwriter rate manuals, online calculators, and internal software.
COMMUNITY TITLE NETWORK E-Records when possible. All recordings are tracked for timeliness by management.
Pillar 5: "Adopt and Maintain Written Procedures Related to Title Policy Production, Delivery, Reporting and Premium Remittance."
COMMUNITY TITLE NETWORK's goal is to provide the consumer the title insurance policy within 30 days of closing.
COMMUNITY TITLE NETWORK remits premiums to underwriter by the last day of the following month after settlement date.
Pillar 6: "Maintain Appropriate Professional Liability Insurance and Fidelity Coverage."
COMMUNITY TITLE NETWORK maintains required liability insurance for errors and omissions, fidelity and surety bond coverage as required by state law and underwriters.
COMMUNITY TITLE NETWORK requires third party vendors maintain professional liability insurance.
Pillar 7: "Adopt and Maintain Written Procedures for Resolving Consumer Complaints."
Our staff of dedicated professionals is committed to a standard of service excellence. COMMUNITY TITLE NETWORK has implemented a policy and procedure to ensure any issue is documented, reviewed and resolved in a timely manner.