Please join us in congratulating our Metro DC Regional Management team on being featured in the September 2023 issue of Washingtonian Magazine. In addition to providing exceptional settlement services in our Nation's capital, our experienced team of professionals is available to assist with settlements at any one of our 20+ locations throughout Maryland, Delaware, DC, Virginia, and Ohio.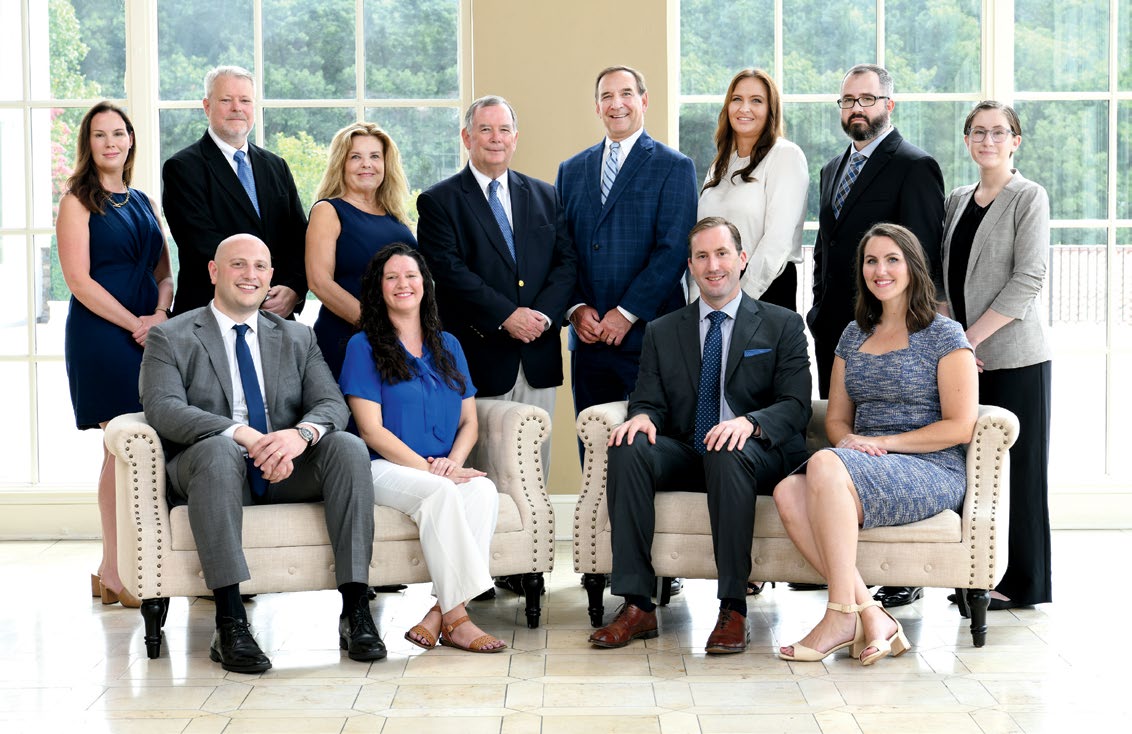 Metro DC Regional Management Team
Back Row: Meg Gawler (Frederick), Charles Fincher, Esq. (Leesburg), Robin Mathis, Esq. (Fairfax), Gregory Dyer (Co-Founder/COO/CFO),
Michael Ridgway, Esq. (Co-Founder/CEO/Pres.), Crystal Jalali (McLean), Charles Hamilton (IT Director), Payton Murphy, Esq. (Kensington)
Front Row: Josh Wirth, Esq. (Arlington), Jenn Letzkus (Operations Director), Kevin Bayly, Esq. (DC-Logan Circle), Kristyn Sandloin (Manassas/Commercial)
COMMUNITY TITLE NETWORK
Experience. Close to Home.
Our team consists of highly experienced real estate settlement attorneys and dedicated residential and commercial title professionals who serve real estate professionals, buyers, borrowers, and sellers from our more than 20 locations throughout Maryland, DC, Virginia, and Delaware. Every team member is dedicated to delivering the ultimate customer experience by proactively providing complete, timely, and accurate information to all parties in every settlement. We constantly deliver new innovations for our customers to ensure their closing experience is simpler, safer, and more secure.
Security of customer data and funds is now a big part of service and we lead the region in investing in that protection for our customers. Our innovative, user-friendly closing tools and workflows streamline and enhance the entire closing experience for all stakeholders, empowering them to navigate the closing process with ease and confidence. We are a trendsetter in providing customers with simple, secure closing
options such as virtual, or E Closings, and document portals for information delivery and receipt.
We are proud of our local knowledge and expertise, our integrity in how we approach and conduct our business, and how hard we work for our customers by continuously enhancing our customers' experience in each transaction. We are also proud to be invested in and committed to each community in which we live and work.
SPECIALIZATIONS, DESIGNATIONS & ACCOLADES
Named an INC. 5000 fastest-growing company in 2021 (#7 nationally in title). Named a Top Agent each year by First American Title Insurance Company since 2017.
10415 Armory Avenue, Kensington, MD 20895 301.886.8777
communityTN.com
SEPTEMBER 2023 ★ WASHINGTONIAN 125